The 30th German Munich Bauma exhibition of High profile will be convened in 15,April - 21,April. Lishide company will take with three upgrading new products to the German Bauma exhibition to show the whole world our confidence and strength.
Lishide booth No.is F6-N621-6.There are three products exhibited in the Exhibition ,SC360.8 excavator, SC230.8 excavator, and CL956-3 wheel loader, these three new products will bring different experiences and feelings to the whole world.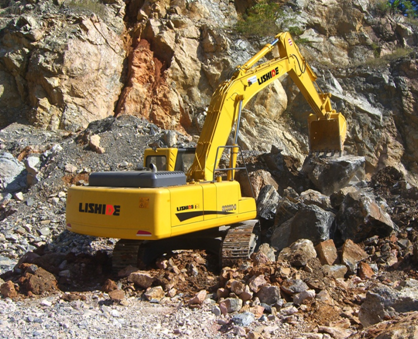 SC360.8 excavator
Of the similar products at home and abroad,SC360.8 excavator equipped with the engine of maximum horsepower, higher reliability, lower fuel consumption and better environmental protection, also with the advanced and reliable hydraulic control system, to make the engine power and the main pump to play to the best state,besides the solid work device, comfortable driving environment has won a great number of both domestic and foreign customers supports, in 2011 SC360.8 excavator was honored the "National Key New Product" , it is selected as TOP50 of new construction machinery products in China in 2012.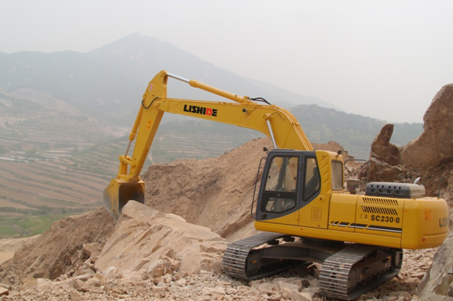 SC230.8 excavator
In the domestic market,among the same tonnage products, SC230.8 excavator is the most competitive with the best cost performance, equipped with the Commins engine which is international well-known for its strong power, energy saving and environmental protection, convenient maintenance characteristics, the new monitor increases four economy E model, maximize satisfy user's requirements of fuel savings ;movable arm joint adopts a integral cast steel structure to increase the overall strength, besides the late-model seat, wiring harness with waterproof plug-ins has improve the comfort of operation, improved the driving environment.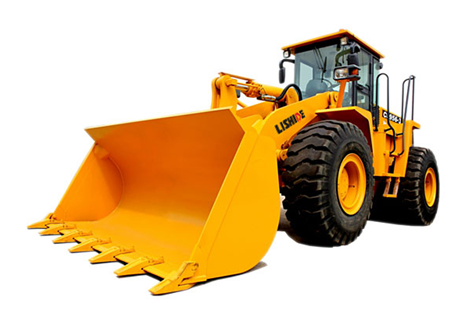 CL956-3 wheel loader
CL956-3 series loaders adopt international famous brand engine which makes them great power reserve, easy starting, low fuel consumption and reliable performance,furthermore use a single four element torque converter, big traction which leads to good economic and high work efficiency; the advanced transmission and hydraulic system makes such types of machine operate much more easily and conveniently. The work device os optimal designed, which has big boom breakout force and high production efficiency.
Germany Munich bauma2013 exhibition is the stage of the powerhouse,pay attention to Lishide booth F6-N621-6, welcome friends all over the world come to visit and share your suggestions.